[vc_row][vc_column width="1/1″][vc_column_text]
Cymbalistic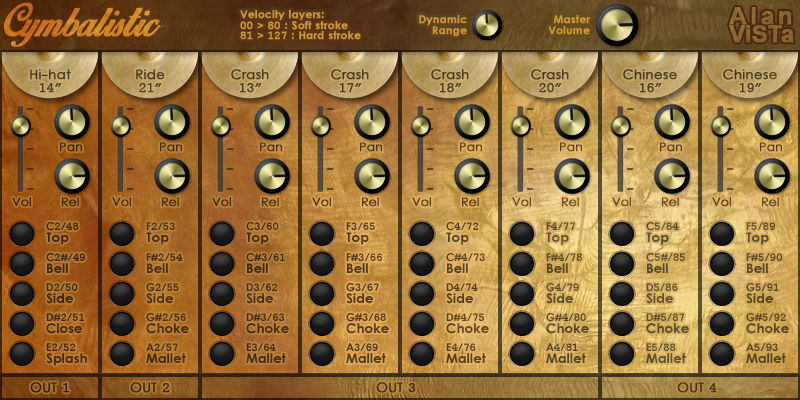 Cymbalistic contains 68 stereo 24 bit samples from the University of Iowa Electronic Music Studios public domain library.
Karitune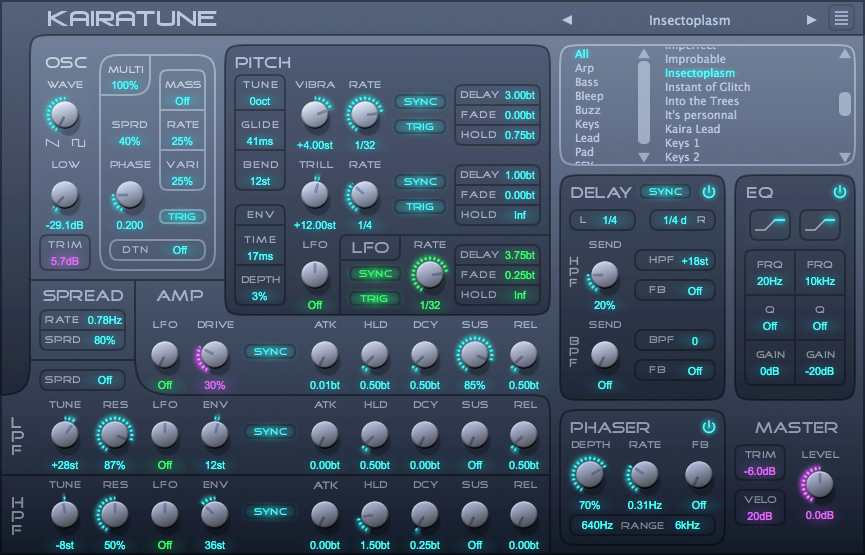 Kairatune is designed to produce crisp and tight electric sounds for electronic music production.
Clap Machine

Clap Machine is based on the natural hand clap samples. You can use it to easily create rhythmic sequences or some natural sounding group claps by playing multiple notes at the same time. The plugin features four full octaves of clap sounds which were recorded in different location's, with more or less natural reverb.
You can use the simple global AR volume envelope to control the softness and the tail of the claps. If you don't want any natural reverb, use shorter release times and either add some of the built-in reverb, or use a third party reverb plugin to process the signal.
OBXD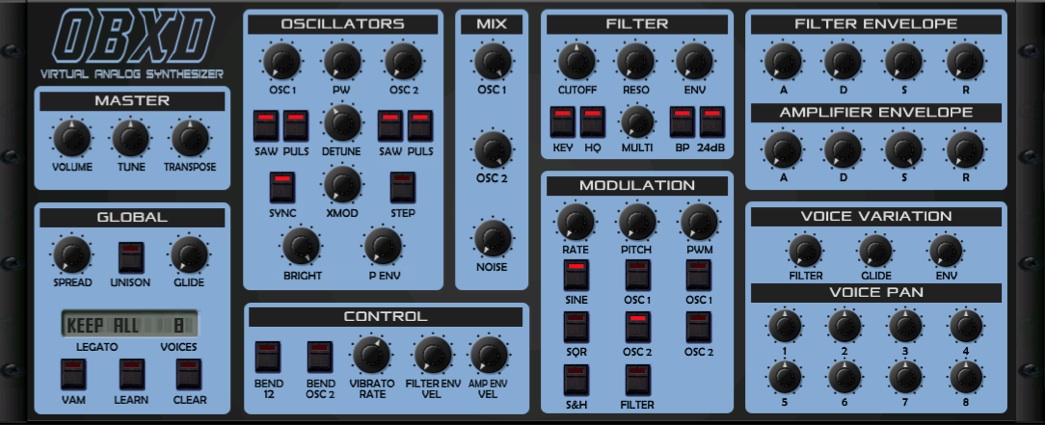 Obxd is based on the Oberheim OB-X. It attempts to recreate its sound and behavior. It was designed to sound as good and as rich as the original. It implements micro random detuning which is a big part of that sound.
Ohmforce Symptohm Melohman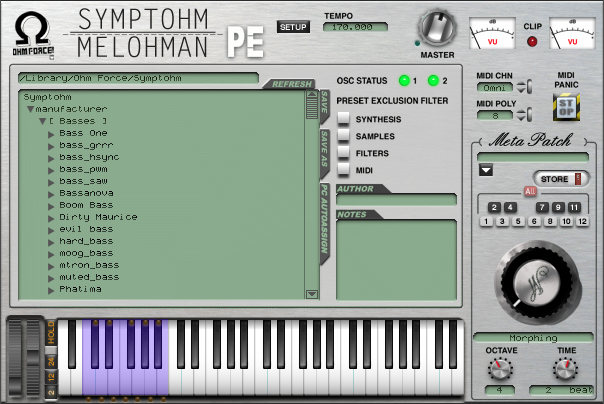 Symptohm Melohman PE is a simplified version of Symptohm.It has a nice selection of fat basses, pad's and leads.
Tal Noisemaker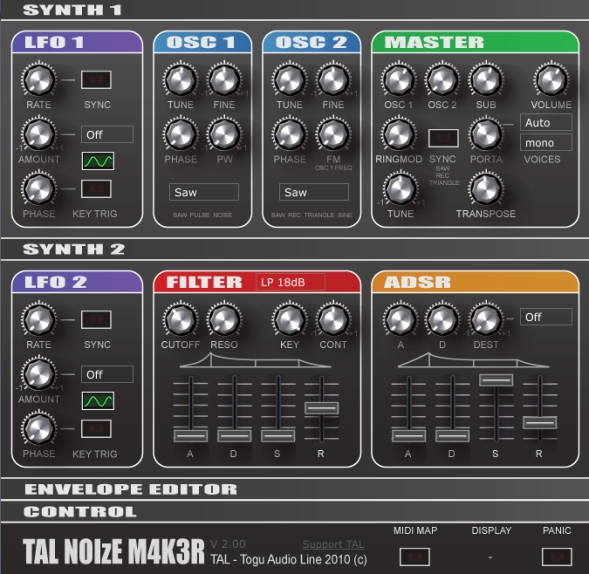 The NoiseMaker is a great synth made by Togu Audio Line who produce several free and commercial plugin's. It comes with over 200 preset's to get you started, a reverb, bit crusher and chorus effects. It's great for for chunky basses and piercing leads and is very easy to edit your own sound's.
TyrellN6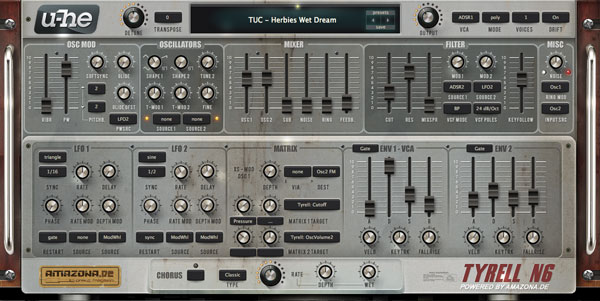 Tyrell is the name of a project by the German online magazine Amazona based on a design similar to Roland's classic Juno 60.
U-He Zebralette
Zebralette has two LFOs (one per voice, one global), a multi-stage envelope and three on-board effects (chorus, EQ, delay). Not forgetting Zebra2's famous dual spectral effects, which include several squelchy filter algorithms.
Crystal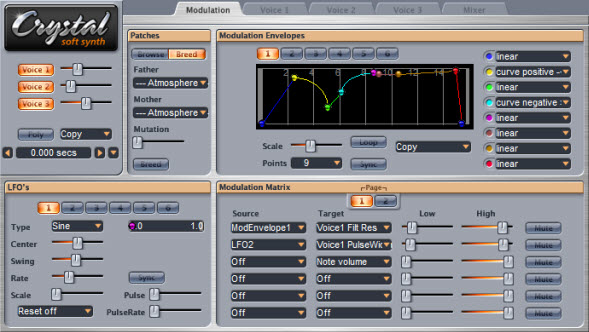 Developed by Green Oak, Cyrstal has been around for year's and is one of the most popular freeware Vst plugin's available. It comes packed with option's for editing your own sound's, built in effect's and can create trippy ambient soundscapes and evolving pad's.
Da Hornet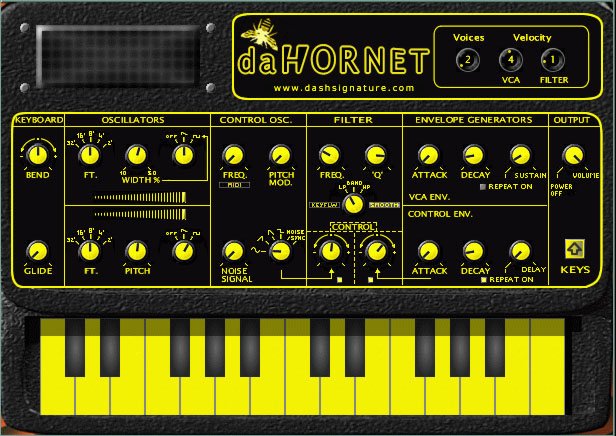 This funky looking yellow synth is based on the Electronic Dream Plant (EDP) Wasp Synth from the 1970's. It come's with plenty of preset's and has a unique sound of its own.
FreeAlpha

The FreeAlpha is a stripped down version of LinPlug's Alpha synthesiser. Another hugely popular freeware synth it come's with all kind's of effect's, filter's, 900 preset's to get you started and a great sound.
Tal Bassline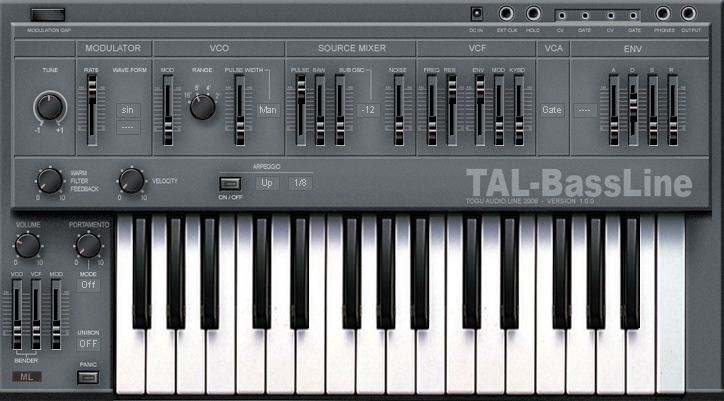 From Togu Audio Line this is a stripped down version of there Bassline 101. This is a great little synth based on the legendary Roland SH 101 from 1982. It's great for fat chunky basses and piercing leads.