[vc_row][vc_column width="1/1″][vc_column_text]
Klanghelm IVGI

IVGI is a saturation / distortion plugin designed by Klanghelm which can be used on the stereo, group busses or individual track's. It add's warmth at low level's and distortion as it's pushed. One great feature of this plugin is you can add more or less saturation to the top and low end independently.
SoftTube Saturation Knob

Saturation Knob is a simple to use dding some nice distortion to your tracks. With the switch set to Neutral, the entire frequency spectrum of the sound gets distorted when you turn up the Saturation knob. Put it on Keep Low, and the saturation will mainly affect the lower part of the frequency spectrum, while the top end stays clear. Conversely, with Keep High selected, the low end will retain its clear sound and instead only the treble parts of the sound will get distorted. This makes a wide variety of distortion characteristics available to you.
PhreePhuzz 1.0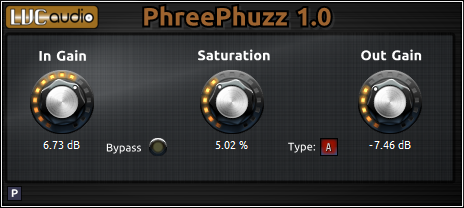 PhreePhuzz  is a Virtual analog saturation simulator with 3 simple control's. It has Four distinct saturation types, including separate saturation algorithms and multi band settings.
Camel Crusher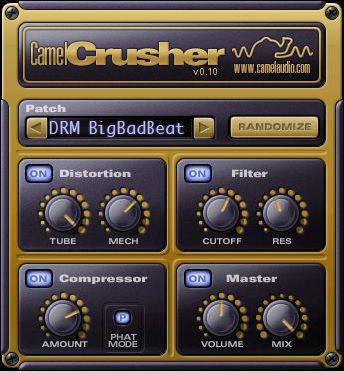 This is a great plugin that I've been using for a few year's now, it's a simplified version of the CamelPhat distortion plugin that i also own and recommend. It come's with two distortion type's and sound's good on drum's and guitar's. It also has a nice mix knob where you can dial in just the right amount of effect you want.
TAL-Tube

Another freebie from "Togu Audio Line" TAL-Tube is a saturation plugin that can add warmth to the low end and sound's great on drums.