[vc_row][vc_column width="1/1″][vc_column_text]
Tal Reverb III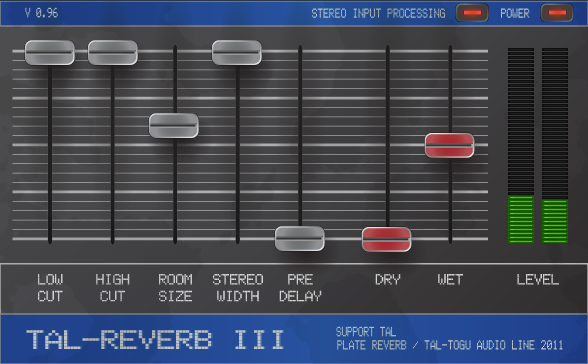 The "Tal Reverb III" is made by Togu Audio Line. It's an easy to use stereo plate reverb. It come's with 10 preset's, EQ section (12dB cut, low shelf filter at 1000Hz, high shelf filter at 200Hz) and Predelay up to one second.
Voxengo OldSkoolVerb


Voxengo make all kind of great free and paid effect's. The OldSkoolVerb cover's all the basic's reverb type's like hall's, plate's and room's. The company say's it's old school flavour is best suited to soft-attack sounds such as vocals, pianos and pads.
Ambience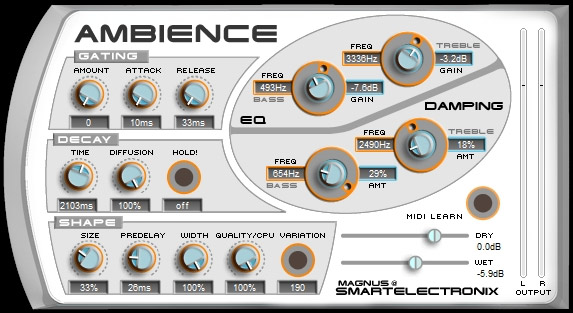 Another oldie but goodie, Smart Electronix originally released this great freeware reverb in 2004 and were updating it until 2010. It has lot's of tweak-able option's and a high quality sound.
Pianoverb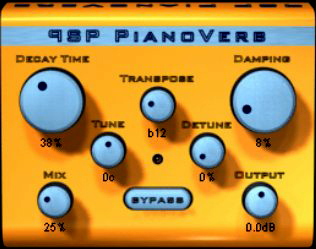 PSP PianoVerb is an award winning plugin from Professional Sound Projects that's been around for over a decade. According to their website they say it recreate's the reverberation originally provided by piano strings. Twelve 'string operators' are used, each tuned to a different interval, covering a range of between 55 and 103.8 Hz. There are controls for transposing and detuning this 'string system' as required.
MdspDuckVerb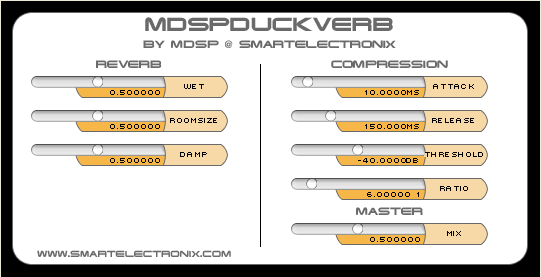 The MdspDuckVerb is another freebie from Smart Electronix. The reverb output is compressed when there is a certain amount of signal present on its input. It allows you to use a lot of wet signal on a voice without loosing too much intelligibility.
Rubbadub


The Rubbadub is a simple but very versatile plugin based on a tape delay effect that can also act as a zero through flanger. It come's with various rhythm patterns ranging from 1/64 to 1/1 controlled by a simple "time" knob.