[vc_row][vc_column width="1/1″][vc_column_text]
Voxengo SPAN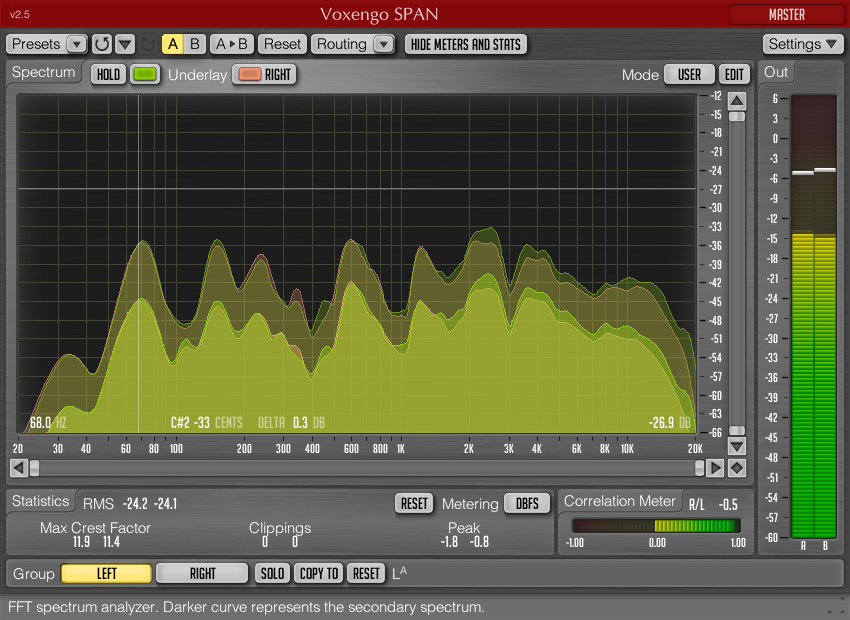 This spectrum analyzer from Voxengo has lots of useful features including RMS power, m/s analysis, clipping detection, K-metering and It uses FFT to display the signal frequency in real time. The display can be resized to fit your screen and you can set your own colours.
MultiInspector Free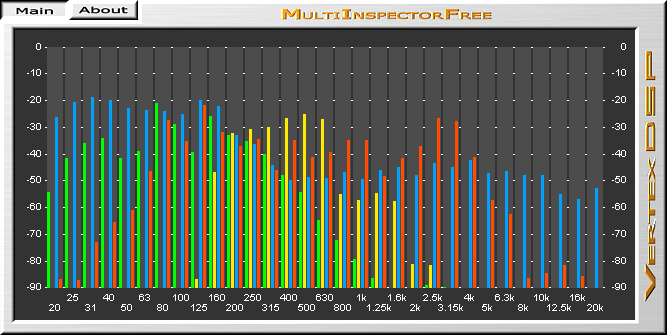 MultiInspectorFree is a 31 band spectral analyzer with multitrack functionality, It visualizes up to 4 different audio signals in real time in one window (16 audio signals with the pro MultiInspector) and helps you to detect overlapping frequencies in your mix.
Specan32

Specan32 is a free VST 1/3rd Octave Spectrum Analyzer plugin based on the full scale frequency standard GOST 17168-82. It filters electrical octave and third-octave and also meets IEC804:1985, the standard specification for integrating-averaging sound level meters.
This free Spectrum Analyzer is modelled after the classic DN60 Spectrum Analyzer by Klark Teknik developed in 1980.
Blue Cat Audio FreqAnalyst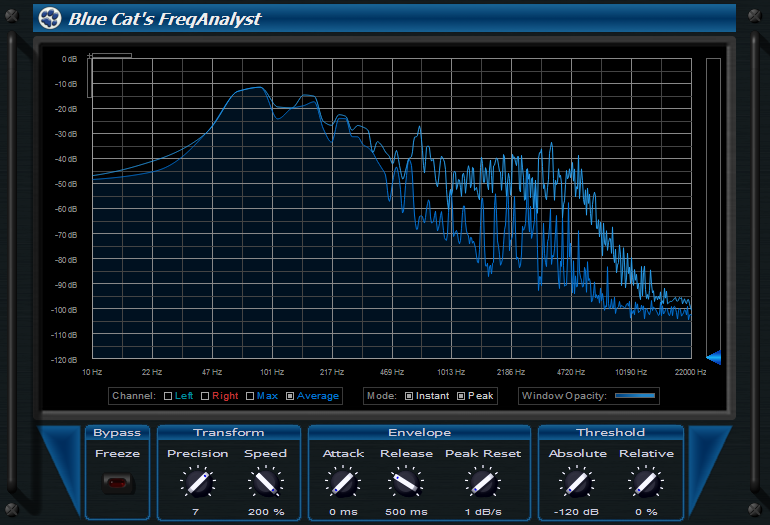 Blue Cat's FreqAnalyst is a spectrum analyzer plug-in that lets you monitor the spectral content of your audio signal in real time. It's able to display continuous variations even with a very high frequency resolution, thanks to its unique smooth interpolation algorithms.
PSP VintageMeter

PSP VintageMeter provides professional VU and PPM metering for mono and stereo tracks. All parameters like integration times and reference levels are widely adjustable to make this free plug-in suitable for any application.
FreeG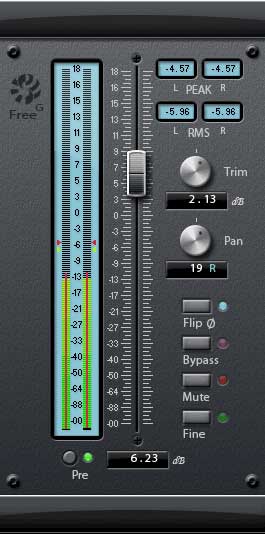 The "FreeG" by Sonalksis can be used as a meter with customizable metering features and settings and as a Gain / Fader plug-in.